Park County Lincoln Day Dinner
Saturday, August 29, 2020

Jefferson Community Center
5:00 pm
Good food, door prizes, live and silent auctions, guest speakers. Plus a chance to visit with good friends. What's not to like?

Admission $25 Adult - $10 under 21

Help us raise money for the 2020 elections

Reserve your seat at the table now.

All reservations must be made in advance. There will be no ticket sales at the door.


Our guest speaker will be Kristi Burton Brown.
Kristi represents the future of our party. She has a law degree and currently serves as Vice Chair of the Colorado Republican Party. She is young, conservative, family-oriented, and enthusiastic about her beliefs.


For more information
303-838-7491

New Menu:

Pork Tenderloin and Chicken BBQ
Roasted garlic potatoes
Salad
New Model RS22L1811 - 22 LR
Model RS22L1811 | 22 LR – NEW DOOR PRIZE LINCOLN DAY DINNER 2020

The Rossi® RS22 is a reliable and accurate semi-automatic rimfire rifle with blowback action. The textured synthetic Monte Carlo stock is perfectly mated to an 18" free-float barrel for outstanding balance and feel. Offered in .22 LR the RS22 features fully adjustable fiber optic sights, 10 round detachable magazine, and the receiver has a 3/8" dovetail to accept scope mounts. Overall length 36.25" and unloaded weight 4 pounds.
Daisy - Fold-N Fire Target - 350 Count BB Tube - Shooting Glasses

Choice of Daisy Pink or Black Lever Action Carbine is a classic BB gun featuring pink or brown wood on the stock and forearm. Producing 350 feet per second velocity with standard .177 caliber BBs.

The Lever Action Carbine is a wonderful training tool for introducing youth to shooting.

MSRP $69.99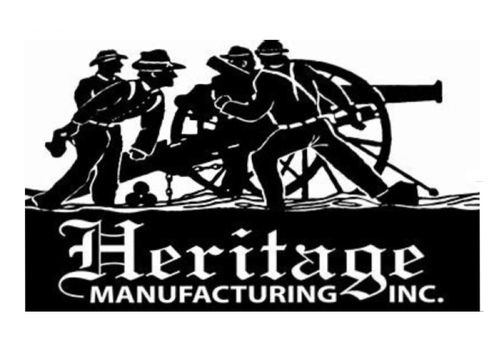 Rough Rider Model RR22999B4BP by Heritage Arms

Born of the traditions of the Old West, the Rough Rider maintains much of the look and feel of the legendary Single Action Army revolver, only in a scaled down version. Chambered for the .22LR and .22 Magnum cartridges, the Rough Rider is manufactured using state-of-the-art precision machinery that assures its accuracy and reliability. The cylinder lock-up is tight and the perfect timing of the action makes for a handgun that will put its shots where you want 'em. 
The machined barrel is micro-threaded and inserted into the frame for the optimal barrel/cylinder gap to give you maximum ammunition performance. A hammer block mounted in the recoil shield provides extra protection and has a red dot indicator that lets you know when the gun is ready for action. A new, more authentic looking flat-sided hammer paired with new synthetic pearl grips, makes the Rough Rider both functional and handsome. When it comes to the Rough Rider there are no shortcuts taken!

Includes .22LR and .22 Mag cyl 
Ideal for hunting, plinking or western action shooting.

MSRP $249.99

Let the Rough Rider be your choice in a new rimfire revolver.


IVER JOHNSON ARMS
45acp, 5" barrel, Govt size 1911 series 70

Choice of Snake or Muddy Girl finish
GI style external parts
GI Fixed rear dovetail sight & fixed post front sight
Rear vertical serrations
Slightly beveled mag well to make magazine changes quicker & easier.

MSRP $689
Taurus G2C

Now, with a Fast Action trigger mechanism for the shooting enthusiast who prefers a quick short trigger pull with a drop free magazine.

Another unique feature is the grip that has a rubberized backstrap. This backstrap not only effectively reduces felt recoil, it hugs and grips the palm of the shooting hand to provide a comfortable, positive grip. The result is a grip that seems to mold to the shooter's hand, instead of having to mold your hand to fit the grip.

The 9C1 G2 is ergonomically built to comfortably fit both large and small hands. The barrel is engineered to sit low for superior point and shoot accuracy and reduced muzzle flip, and the 9C1 G2 has virtually no external protrusions, making it ideal for concealed carry; and of course, it's Proudly American.

MSRP $379

Highlight Features

9mm
Compact Ergonomic Lightweight Design
Fast Action trigger Drop free mag
Chamber Loaded indicator
Snag Free Design Ideal for Concealed Carry
Picatinny Accessory Rail
Shock Absorbing Backstrap
2 Magazines
1 Front Sight and 2 Interchangeable rear sights
G96 gun oil

Two available

Compact Black G2C9931-12

Compact Stainless Steel G2C939-12